The internet became our private dermatologist.
Whether you're looking for a quick skincare fix or new edgy DIY trends, Dr.internet will give you all kind of tips and advice towards your journey to a clearer skin, right?FALSE.
While some advice might prove successful on some occasions (lucky you sweetie pie), it is important to remember that the world wide web is a breeding ground for false information and, at times, pretty wacky advice.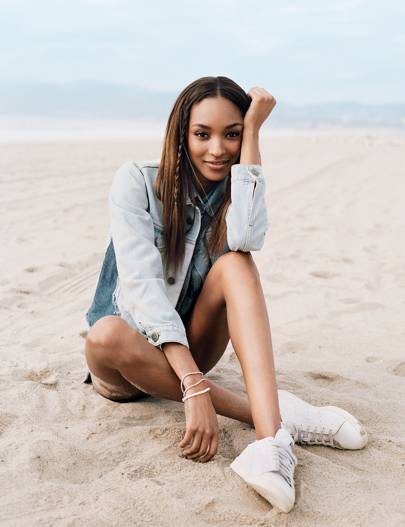 Ensure that your skincare source is reputable by opting for those created by experts, like Vogue's dedicated beauty team and for the love of cookies : don't improvise yourself as a dermatologist! 
Beauty Professionals are knowledgable for a reason after all.
You can scrub away your acne
Exfoliation is the corner stone of every skin routine and should not be overseen.
However,  Abusing your skin with abrasive scrubs, over three times a week, can not only aggravate it but cause small micro-tears on the surface.
An exciting alternative to this is chemical exfoliation as the ingredients are designed to detach the bonds (desmosomes) that hold the skin together and penetrate more deeply into the layers. The benefits include clearer, brighter skin with less fine lines and blemishes. 
Solution: Scrub once week with Scrublove Coconut Affair + Chemical Peel once per month.
Applying pure lemon juice will clear your skin
Lemon juice is highly acidic and can cause some serious damage to your skin.
When the PH of our acid mantle is disturbed, our skin becomes prone to irritation and sensitivity.
Citrus ingredients can be phototoxic and lemon juice is no exception to this, as improper use can cause an increased risk of hyperpigmentation and even worse, chemical burns. 
Solution: Tonify Me Bunny Vitamin C Toner under your night serum
Coconut oil as an alternative to moisturiser
The wonders of coconut oil have been praised for centuries by the black community for its high content of antioxidants and Vitamin E in the beauty 
However, Coconut oil is highly comedogenic, meaning it can block the pores on your face and cause breakouts (talking by experience). People with oily skin specifically should look to alternatives such as argan oil or hemp seed oil only after moisturizing. 
Solution: Kopari Coconut Face cream  brings the goodness of coconut oil minus the comedogenic downsides.
Toothpaste is a good spot treatment
The rumor that toothpaste is a fast and effective remedy to shrink spots overnight is owed to the common drying ingredients such as baking soda, hydrogen peroxide and alcohol that can be found in many tubes.
Whilst these ingredients may be your golden ticket to achieving Simon Cowell's pearly whites smile, these formulas are often far too aggressive for your skin.
Solution: Spot treatments containing benzyl peroxide or salicylic acid are more suitable and the Mario Badescu Drying Lotion is a perfect example of this.
SPF is only necessary when the sun is out
Did you know that UVA rays are present all year long... even under London's infamous rainy wether?
These 'longwave' rays also play a substantial role in the development of skin cancer and premature aging. That's why Wearing sunscreen every day shouldnt be overlooked.
Solution: Cult Korean favorite brand, Whamisa Organic Flowers Sun Pact SPF50 - Natural Tone Up is perfect on bare skin or under make-up.