Being by the water is the best way to spend hot summer days. Swimming in the sea or pool is an excellent refuge from high temperatures. Nothing can ruin that moment when you jump into the water and cool off—nothing but chlorine in your hair.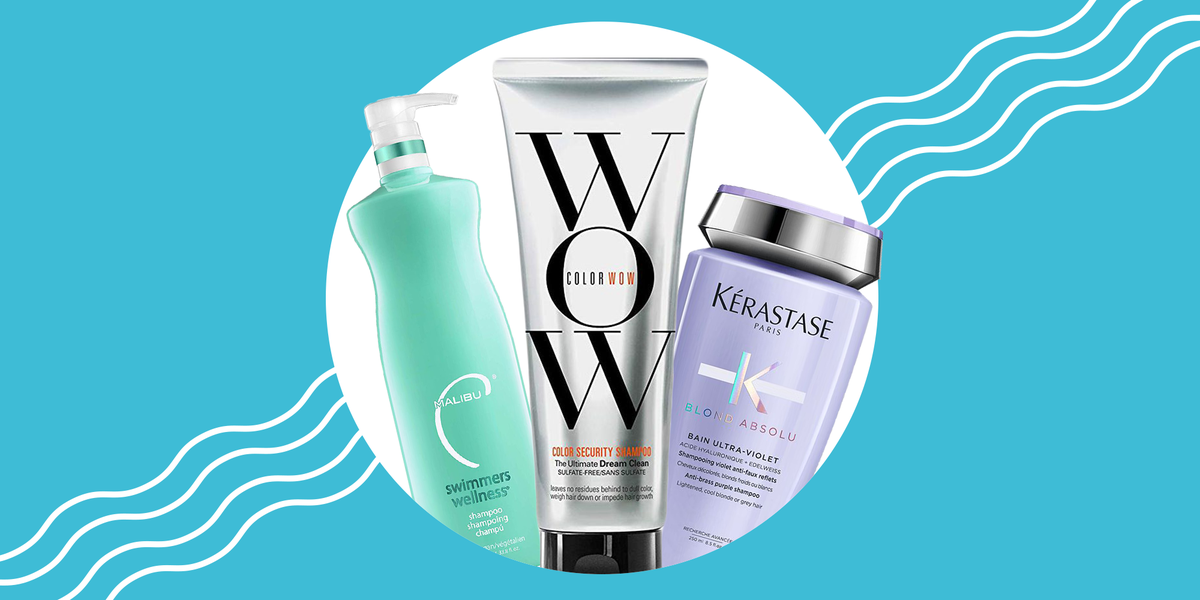 Chlorine is a mineral found in seas and oceans. In swimming pools, it is added as an effective disinfectant. But this element is problematic when in direct contact with delicate body parts. Chlorine is known to be a potent oxidizing agent. In large quantities, it can irritate your hair, skin, and mucous membranes.
The minimal amounts of this element found in pools and seawater are harmless to your health. But the effects of chlorine on hair are not beneficial. It can make strands brittle and dry because it eliminates natural oils from follicles. That is why your hair needs extra care during summer days. Consider regular use of shampoo and the best conditioner for chlorine damaged hair.
Commercial Shampoos for Every Hair Type
Chlorine should be removed from the hair as soon as possible. Although washing your hair seems to solve the problem, using a regular shampoo is not enough. Moreover, it can often be counterproductive. You need the best chlorine neutralizing soap or shampoo. In addition to removing chlorine from the follicles, it will provide your hair with extra care and hydration.
When you plan a beach vacation, try using Malibu C Swimmers Wellness shampoo. It may be a bit more expensive than other similar products, but it's a shampoo and a bath in one. It represents an excellent choice for washing your hair and body on the go.
Colored hair always needs more care than natural hair. Commercial dyes soften the hair strands and slightly damage them. Chlorine can only do even more harm to treated hair. You can remove particles of this element with products for color-treated hair, such as ColorProof Baobab shampoo or Color Wow Color Security shampoo.
Blondes know all about the problems water from pools and oceans can cause to dyed hair. In contact with chlorine-treated water, the color may turn green. TriSwim shampoo prevents the occurrence of green highlights. It contains beneficial ingredients such as panthenol and aloe vera for additional care of damaged strands.
Deep Cleaning
People who spend time in the water every day (swimmers, beach guards, swim trainers), need a product that provides deep cleansing. Deposits of chlorine and other elements used to purify water can be stubborn. You can't wash them out with ordinary shampoos. Paul Mitchell chlorine shampoo removes these deposits and prevents the build-up of new ones. You will get the best results if you leave the product on for a few minutes, and then rinse it off.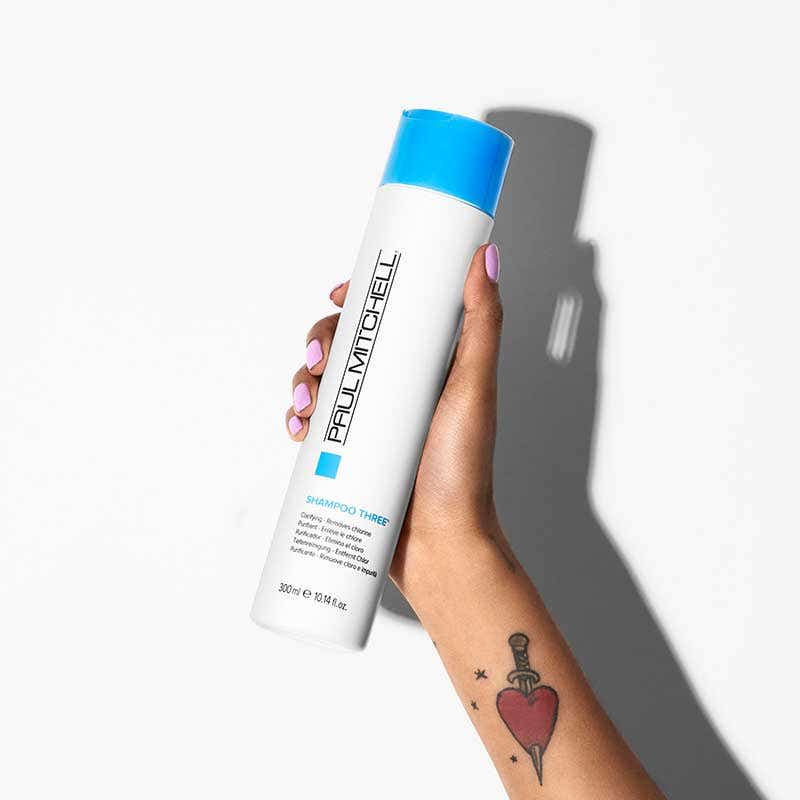 Products for Kids
Kids can spend hours in the water. Chlorine deposits on their hair can significantly damage the delicate follicle. This mineral will make your hair brittle and tangled, making combing almost impossible, especially for girls with long hair. The solution is to get the best kids shampoo to prevent follicles from tearing. 
Most products for children's hair care are organic. It means they do not contain parabens and sulfates. Instead, they have mild cleaners for dirt and excess grease removal. The choice of these products is vast, but many parents opt for Fairy Tales shampoo to eliminate chlorine from children's hair. It's affordable, handy, and safe for everyday use. The citrus aromas in this product mask the unpleasant odor of chlorine. 
Chlorine removal products for kids don't have to cost a fortune. For example, Ultra Swim shampoo is a budget-friendly option, and the whole family can use it. This formula is equally effective for all hair types. Active ingredients will flush all impurities from follicles and scalp. Vitamin E, which is an antioxidant, creates a protective layer around the strands and prevents further damage. For the best results, use a conditioner of the same brand. It will recover the hair and restore its softness.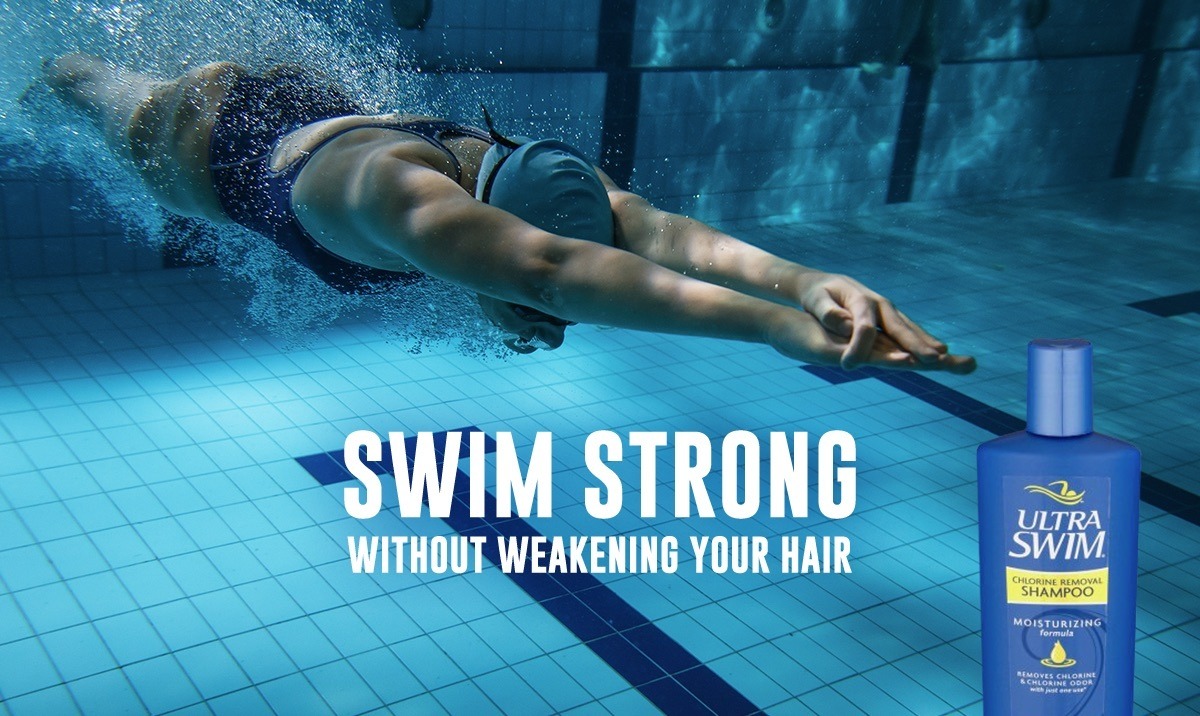 Triswim chlorine removal shampoo is another product intended for the whole family. It has a unique formula that not only provides immediate help in removing chlorine but also acts preventively in the case of dandruff. Chlorine removes natural sebum from the skin and makes it dry. The skin begins to peel, and dandruff occurs. Vitamins A and B and aloe vera will help you keep the optimal level of moisture in hair follicles and scalp.
Conclusion
People are often unaware of what happens with their hair after getting out of water. They usually tie it in a ponytail or bun. You shouldn't gather your hair before washing it because it will be full of chlorine. Use specialized shampoos to get rid of impurities and protect strands from damage. These products will also keep the natural moisture of your skin and follicles.