Netflix won't rest until Emily speaks basic French.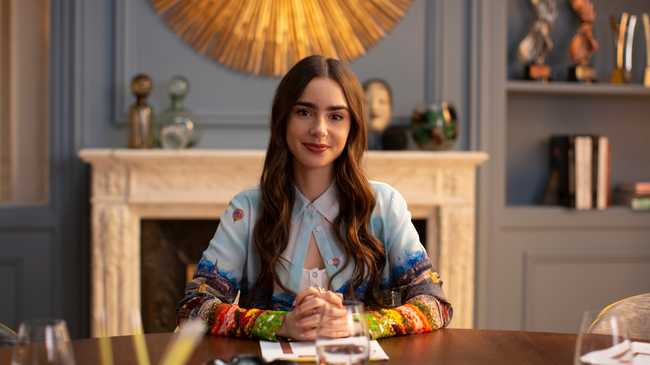 Emily in Paris was Netflix's surprise lockdown hit this summer, with many of us enjoying Lily Collins' character butchering the French language and culture in her neon suits and high heels. 
Good news, then, fans of handsome Gallic men, breakfast wine, and cruel yet glamorous bosses: a second season is imminent! Netflix has released an email from none other than Sylvie Grateau, the aforementioned demented and coiffed boss of Savoir, detailing Emily's future detainment in the French capital. 
"Despite her overconfident nature and lack of prior experience in luxury
goods marketing, she has nonetheless managed to charm some of our hard-to-impress clients during her short time at Savoir." Indeed, who could forget Emily's genius masterminding of the Pierre Cadault fashion show, or her success with Vaga-Jeune? Not this viewer. 
One wonders what Emily will be asked to rebrand in the next season -- the mind boggles at the thought of her forthcoming disasters. As long as she doesn't have sex with any more of her friends' teenage brothers.
See Sylvie's 'letter' below and enjoy the thought that Emily can get a job while you can't.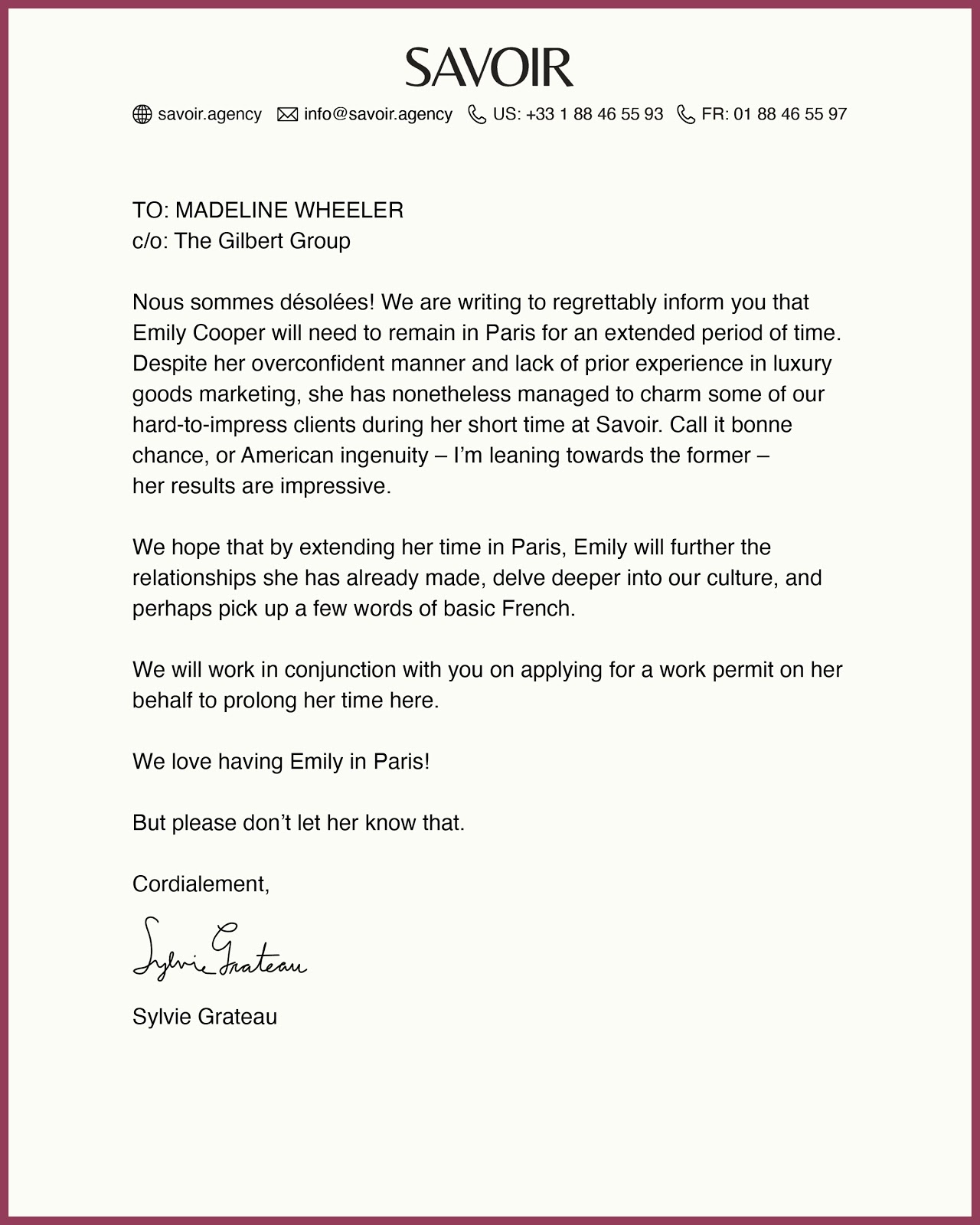 source : https://i-d.vice.com/en_uk/article/3anq93/netflix-emily-in-paris-renewed-for-season-2